Convenience. Cost. Creativity.
Those are three guiding principles for planners when deciding where to hold an event.
The greater Knoxville area offers many excellent venues, and Gay Lyons, a planning expert who handles marketing and development for Positively Living, has these tips for deciding which one is best for your event:
Convenience Matters: "First and foremost, the venue should be convenient and accessible," Lyons said.
Lyons, being a devoted downtowner, identified The Standard, Knoxville Museum of Art, The Foundry on the Fair Site and Knoxville Convention Center as some of her favorites. But she acknowledged that not all people are as averse as she is when it comes to driving to reach a location.
The world-famous Blackberry Farm is the perfect example of a destination venue that warrants drive time from Knoxville. When the Knoxville Symphony Orchestra held an event at this venerable location, some guests rented a limo and started the party early while riding together.
Regardless of how long or short the drive, guests will be happiest when there's ample, convenient parking.
"Parking is a big piece of the convenience puzzle," Lyons said. "Avoid valet parking or using a shuttle service whenever possible."
Count Costs: "Many people mistakenly believe an outdoor venue will be less expensive, but rental costs can add up quickly when you have to create the venue," Lyons said. "Tents, for example, can be very expensive."
Expenses also can rise when hosting a function in a space not designed for special events, as it often becomes necessary to rent items typically provided at indoor venues, such as tables and chairs.
Creativity Helps: "Sometimes the venue inspires the theme, and sometimes the theme inspires the venue," Lyons said. "Either way, creatively matching the theme and the venue can add pizzazz to your party."
Lyons recalled a Summer Supper for Knox Heritage that was particularly successful.
"One of our hosts wanted to incorporate a Blues Brothers theme," Lyons said. "We used Preston Farabow's IronWood Studios, and the result could not have been more perfect." (Farabow is a Knoxville artist nationally recognized for his metal work. IronWood Studios is a warehouse-type building located at 119 Jennings Ave., near Broadway and Central streets.)
Lyons recalled another event where creativity helped planners overcome challenges.
"A Dogwood After Dark event to benefit the Dogwood Arts Festival was held at Latitude 35," Lyons said. "We knew we couldn't have everyone in the same space at the same time, so we set up different stages with musicians in each area of the bar. Every guest didn't experience the same thing, but every guest enjoyed an experience."
Celebrities are known for having lots of parties and, generally, lots of money. It therefore should come as no surprise that, when securing a venue for something as personal as a birthday celebration, they spare no expense in making sure the location dazzles partygoers.
Elton John reportedly spent $1.5 million on his 60th birthday party. The star-studded event took place at the largest gothic church in the world, the Cathedral of St. John the Divine in New York City. The cathedral was transformed into a huge party venue for the festivities.
For her 21st birthday, Victoria's Secret model Chanel Iman rented a private island in Jamaica and flew in family and friends for a reggae-themed celebration.
Supermodel Naomi Campbell's 36th birthday celebration took place over three days at the only seven-star hotel in the world, the Burj Al Arab hotel in Dubai. All 18 floors of the sail-shaped, ultra-luxurious hotel were rented exclusively for Campbell's birthday extravaganza.
Now, back to the real world. Odds are you'll be working with a limited budget, and flying guests to an exclusive location is out of the question. That brings us to a fourth option: Consider staying "home."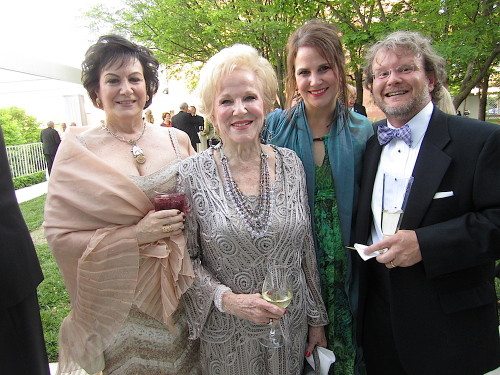 Lyons strongly recommended that, when possible, nonprofits consider hosting events at their location.
"If you're a nonprofit and you own a venue, showcase it at your events," Lyons said.
She commended the Knoxville Botanical Garden and Arboretum, Knoxville Zoo, Ijams Nature Center and Knoxville Museum of Art for their prowess at throwing great parties in their "backyards."
There is no one "perfect" venue, and what works well for one event might not suit another. To find what location best suits your needs, count the costs and determine what is feasible within your budget. Then, put yourself in the shoes of guests and think about what will make the occasion fun and memorable for them.
Michelle Henry is a recovering event planner who now serves in a part-time role at Moxley Carmichael with a focus on writing. When not at the keyboard, you'll likely find her at the pool – or thinking about being at the pool – or somewhere with her nose in a book.